Why you should choose Tuscany for your next twin-centre holiday
Tuscany is famous across the western world for its luxury wines and gloriously pretty landscape, which is characterised by its softly rolling hills of green and gold interspersed with vibrant vineyards and ancient stone farmhouses. The scenery is certainly idyllic but there are plenty more reasons than pretty vistas to visit Tuscany this year on your twin-centre Italy holiday. Here is why you should visit Tuscany in 2017.
It's not as expensive as you think
Tuscany has traditionally been a holiday favourite among celebrities and the elite. However, a holiday to Tuscany need not cost you a small fortune – by travelling outside of peak season or by being savvy with your choice of hotel, you can enjoy a holiday in Tuscany within your budget. For the best rates, we recommend travelling to Tuscany in early April or October, when the weather is still fine but you can enjoy cheaper flights and low-priced accommodation. For more tips on ways to save money on a holiday abroad, check out this travel blog.
At Italy Twin-centre Holidays, we create tailor-made holidays to Italy that fit all your needs, including your budget, and work directly with our suppliers so that we can offer you the best price. For a personalised twin-centre holiday quote featuring Tuscany, please contact a member of our expert team.
Lucca's Summer Festival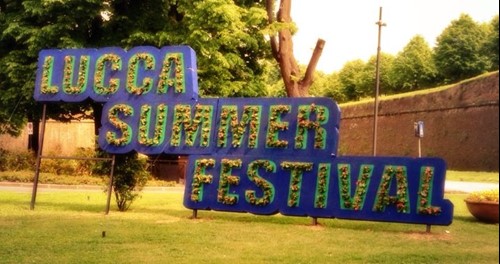 One big reason to travel to Tuscany this summer is the epic Lucca Summer Festival, which is celebrating its 20th Anniversary in 2017 with one of the best line-ups of performers we have seen in recent years! The Festival takes place in Lucca's charming Old Town in June and July, and acts that have already been announced include Green Day, Kasabian, Macklemore, Imagine Dragons and Rag'n'Bone Man.
As well as the draw of well-known musicians, Lucca has many other attractions to enjoy, such as the Medieval walls that enclose the Old Town, which you can bike or walk around whilst enjoying scenic views – there are plenty of stores that offer bike rental, including Rickshaws and Tandems. Lucca is also home to the quirky Torre Guinigi, which has an iconic tower-top garden, and you'll also find boutique designer stores on Via Fillungo in the city centre.
If you choose to travel to Lucca for the Summer Festival, you might like to check out this Lucca Summer Festival Package, which includes flights, airport transfers, accommodation in Lucca and tickets to a performance.
It's not all countryside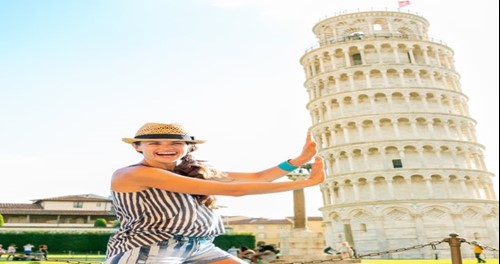 While Tuscany is famous for its country scenery, there is much more to this region than just pretty views. It is also home to several iconic cities, including Florence and Pisa, where you can discover rich architecture and famous artistic masterpieces, making it a particularly enjoyable destination for those intrigued by Italian culture. For example, in Florence you can visit Michelangelo's famous statue of David at the Accademia Gallery, while in Pisa, you surely can't miss the world-renowned Leaning Tower.
It may also surprise you that Tuscany is home to some of Italy's best beach resorts, including Viareggio and Elba Island, where you can relax in the sunshine on pristine beaches or swim in the crystal waters of the Tyrrhenian Sea.
Options for families

If you're thinking that a holiday to Tuscany is just for adults or wine enthusiasts, think again! There are plenty of family-friendly activities to enjoy in Tuscany. Here are some of our favourites:
Museo Galileo, previously known as Museo di Storia della Scienza, can be found in Florence close to the River Arno and the Uffizi Gallery. This science museum was re-opened to the public in 2010 following a renovation and now offers exhibitions and interactive zones designed for children and families, such as the Multimedia Lab.
The Boboli Gardens are described as the "green lungs of Florence" and are a wonderful day out in the Tuscan sunshine for adults and children. The Gardens have an enjoyable maze designed for children, lined with vibrant flowers and fun sculptures, and there also many quirky surprises to entertain the children in this vast park, including an Egyptian Obelisk.
Pistoia Zoo is a large zoological park with over 400 animals, including giraffes, peacocks, zebras, big cats and crocodiles, which welcomes families. The zoo is dedicated to conservation and education, with the primary aim of raising public awareness of biodiversity and its importance, making it a good choice for an interactive and educational day out in Tuscany for the family.
It would be impossible to visit Tuscany with your family and not stop by the iconic Leaning Tower of Pisa, where your children can have fun taking selfies or visit inside the tower (note that children under the age of 8 are not permitted inside the tower for safety reasons).
And then there's the wine…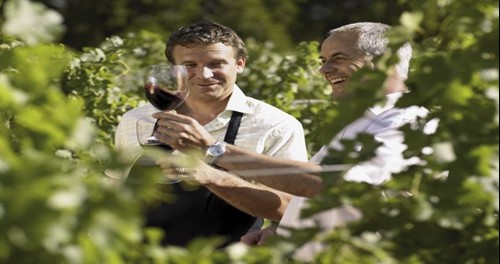 Of course, we can't mention a holiday in Tuscany without paying tribute to the luxurious wines that this region in Italy is famous for. While many pretty vineyards can be found in the Chianti region, you can also discover other iconic Tuscan wines on the Val d'Orcia wine roads, including Brunello di Montalcino and Nobile di Montepulciano.
If you plan to visit Tuscany and want to learn more about wine making in Italy, or simply want to sample some of the region's best wines, we highly recommend pre-arranging a Tuscany wine-tasting tour as it can be difficult to visit the wine regions and wine estates alone. As a part of our travel service, we offer optional extras, including wine tours of Tuscany's wine regions and would be happy to include this in your Tuscany twin-centre holiday – contact us for a personalised quote.
If you're thinking about visiting Tuscany on a twin-centre holiday to Italy and would like a member of our expert team to put together a tailor-made holiday quote for you, please call us on 01223 637331 or click here to send an online enquiry and we'll get back to you right away – typically within 24 hours.
Search Keywords
Enter keywords below to perform a search within the events to find more relevant posts