Twin holiday to Italy: An appealing alternative
With Rome, Venice and Florence ranking among the top holiday destinations in the world, holidaymakers are eager to book a holiday to Italy. However, if you're interested in taking the road less travelled you may discover some of Italy's best-kept secrets.
We're here to give you a few examples of some Italy twin centre holidays that give you the best of both worlds. Whether you're looking for a change of pace, culture or simply interested in discovering some of Italy's hidden gems, we've got you covered. So, without further delay, let's look at a few unconventional combinations that'll help you get the most out of your time in Italy.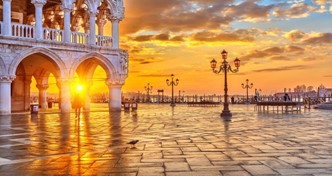 Venice: the world-famous water city that attracts millions of visitors per year. This extravagant destination is one of the crown jewels of Italy and a popular destination guaranteed to impress. As stunning as Venice is, once you've taken in the remarkable culture of this city it may be time for something a little more laid back. From Piazzale (Piazza) Roma, you're a mere drive away from one of the most relaxing beach resorts when you holiday to Italy. The golden shores of Lido di Jesolo are not far from Venice yet it manages to feel worlds apart. Together, these two locations offer you a perfect blend of culture and sun-soaked beaches.
A holiday to Italy is not complete without a trip to Florence, capital of Tuscany, and known as Italy's centre of Renaissance art and architecture. Each year, travellers journey to Florence to admire its culture and elegant works of art, many of which were produced in the 15th and 16th Century.

When not immersing yourself in the art and architecture of Florence you can sample sensational food and wine that celebrate the history of Italy. In fact, not far from Tuscany is San Gimignano, a little known hill-top town that proudly represents Tuscan tradition.
Like Florence, San Gimignano showcases jaw-dropping architecture and the finest wine and food perfect for your holiday in Italy. Contrary to its size, San Gimignano has much to offer visitors and if you're interested in Tuscan culture, this charming hill-top town is a natural extension to Florence.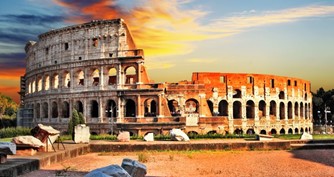 When you holiday to Italy, Rome, the capital, is a must-see. Positively packed with experiences, Rome has historical sites with fascinating ancient Roman artefacts and exquisite cuisine to tantalise your taste buds. It's true you that can spend a prolonged amount of time here and still not see everything it has to offer. However, similar to Venice and Lido del Jesolo, we propose a combination that gives you a perfect balance of culture and relaxation. The relaxing natural beauty of Orbetello, a Monte Argentario beach, exudes the best Italy's Mediterranean climate has to offer. You'll swim through crystal waters while enjoying the serene view of this natural location. This combination ensures that once you've learnt about Rome's impressive past, you can connect with present nature.
Hopefully, these combinations have piqued your interest. These pairings are sure to go together like fine wine and fresh olives. If you'd like to find out more about our Italy twin centre holidays, be sure to get in touch with one of our experts. We'll create a tailored holiday experience for you, whichever city or hidden gem destination you'd like to visit.
You can get in touch with us through our online contact form or call us directly at 01223 637331.
Search Keywords
Enter keywords below to perform a search within the events to find more relevant posts