Our favourite Italy twin-city vacations
With the hustle and bustle of modern life, holiday time is becoming increasingly precious and that is part of the reason why twin- and multi-centre vacations are becoming increasingly popular. On a twin-city vacation to Italy you can enjoy two resorts in one holiday, allowing you to make the most of your vacation time and also enjoy the diversity of Italian culture.
And the great thing about choosing Italy is that it has so many iconic destinations, including Rome, Florence and Venice, that there is no end to the combination of twin-centre holidays that you can enjoy.
At Bellarome Italian Vacations, we are experts in creating tailor-made trips and we specialised in twin- and multi-city holidays to Italy and elsewhere in Europe. If you're thinking about an enjoyable vacation in Italy but want something a little different from a pre-set package deal to just one resort, why not get in contact with one of our friendly team members to find out more about our personalised service. In the meantime, here are some of our twin-city holidays to Italy that are timeless favourites with our customers.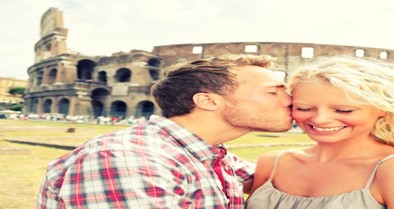 This is one of our most popular holidays and is a great choice if you have never been to Italy before as it allows you to discover, arguably, the most famous Italian city, whilst also giving you time to relax in a coastal resort.
Rome offers so much to holiday-makers, including iconic landmarks, such as the Colosseum and Trevi Fountain, and precious archaeological finds that simply can't be found anywhere else in the world. It also offers bountiful art to browse at the Vatican Museums or the Borghese Villa, making it a favourite with those that want to appreciate Italian masterpieces. However, it also offers plenty of places to relax and simply absorb the atmosphere, perhaps with an Italian espresso, such as on the lush green lawns of the Borghese Gardens.
Meanwhile, Sorrento brings stunning sea views and coastal vistas that will allow you to end your vacation in an atmosphere of thought-provoking tranquillity. Here, you can wander through lemon groves and buy souvenirs at the many boutique shops in the town. We also recommend enjoying a day trip to nearby attractions, such as Pompeii, Capri or the Amalfi Coast.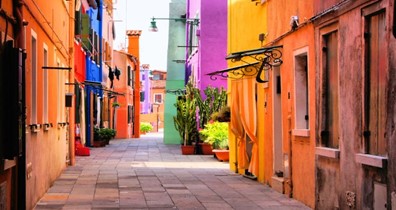 Venice is one of our most favourite cities in Italy – it's intricate network of canals and its hidden alleys make it a magical place to discover. And then there's its iconic attractions, such as the Grand Canal, Doge's Palace and the St Mark's area.
Thanks to its proximity, a break in Venice combines really well with a relaxing stay on the banks of Lake Garda, which is the largest of the three main lakes in the Italian Lake District. Here there are plenty of relaxing walking and cycling trails to discover, as well as lakeside restaurants serving fresh fish caught from the lake. You can also discover the surrounding villages on one of our pre-arranged Lake Garda tours, or there is also a ferry that regularly cruises the lake and is an efficient way to see some of the more famous villages, such as Garda, Sirmione, Desenzano del Garda and Bardolino.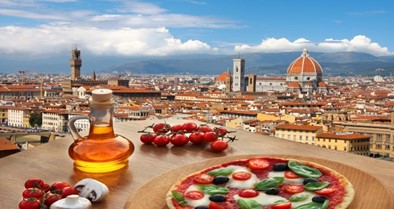 Our final favourite twin-centre holiday in Italy takes us to Tuscany with stops in Florence and the famous city of Pisa.
Florence is well-regarded as one of the most beautiful cities in the world and has a vibrant art culture that will intrigue and entertain even the most reluctant traveller! In Florence you can visit the iconic statue of David at the Accademia Art Gallery and you can also browse masterpieces at the Uffizi Gallery, which also has a rather lovely roof garden, where you can enjoy a snack or simply stop to admire the city views.
Meanwhile, Pisa brings fun with its quirky Leaning Tower – which is an absolute must-see! We recommend booking "skip the line" tickets for the Leaning Tower so you avoid the queues and, believe us, the nearly 300 steps up to the Bell Tower are worth it for the epic cityscape views.
If you would like to find out more about our tailor-made twin-centre vacations, click here or contact us today on (UK) 01223 637331 or (US) 347-594-5500.
Search Keywords
Enter keywords below to perform a search within the events to find more relevant posts