Venice exhibition on mystic symbolism
The Peggy Guggenheim Collection art museum in Venice has a new exhibit on mystic symbolism.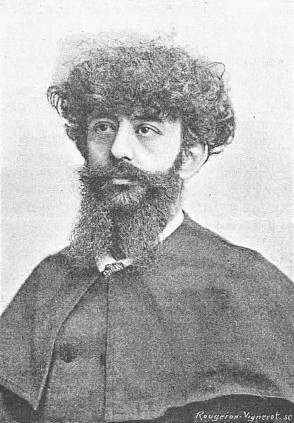 The Peggy Guggenheim Collection modern art museum in Venice, Italy, has unveiled their latest exhibit: Mystic Symbolism. This exhibit presents work from the Salon de la Rose+Croix by author and critic Joséphin Péladan in a one-of-a-kind art exhibition that amalgamates painters, writers and composers.
Showcasing work originally created in the 1890s, curator Vivien Greene has organised a new collection that features work from the famous Salon de la Rose+Croix series. Named Mystic Symbolism, this new collection features a range of work from the Salon de la Rose+Croix exhibit that gathered aclaim in Paris.
This new collection also aims to reveal the meaning behind the art of Salon and the ideologies that characterise this evocative work of art. Following two years of study and research, around 40 art pieces have been selected for public display in the new Mystic Symbolism collection.
A Celebration of Art in Venice
Inspired by the works of Palazzo Venier dei Leoni, this art exhibition touches on a range of literary, mythological and religious subjects. Influences, such as Greek mythology and the Italian Renaissance, are visible throughout the collection, making a visit to this Venice exhibition a treat for those interested in art.
In addition to the paintings, the Venice exhibition prominently features a strong musical aspect, with the works of famous composers such as Erik Satie and Richard Wagner featured. With its collection of artists, this Venice exhibition aims to celebrate and underline the spiritual aspects of art.
Mystical Symbolism: The Salon de la Rose+Croix in Paris, 1892–1897, organised by Vivien Greene, will remain open until the 7th January 2018.
Get in Touch
If you want to include a trip to a Venice museum in your Italy twin-centre holiday, get in touch with our travel experts today. We create twin-centre holidays all over Italy and we'll add any activities you want to your journey. Contact us today via our online form or give us a call at 01223 637331.
Search Keywords
Enter keywords below to perform a search within the events to find more relevant posts